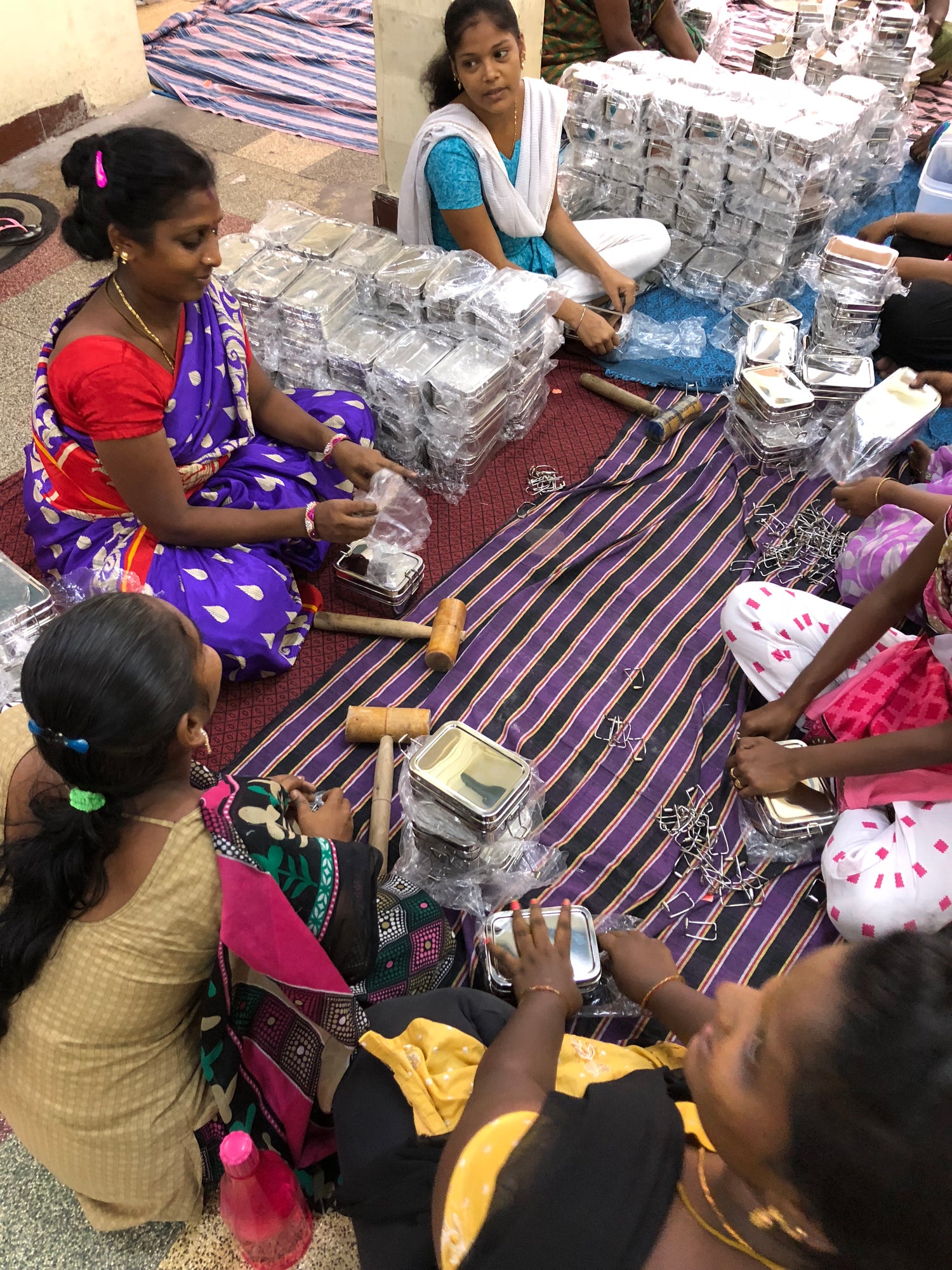 Chennai
This is a third generation family business in South India and we have visited them twice - in 2015 and 2018. They produce our stainless steel lunchboxes and containers.
They have an experienced workforce at their production unit, skillfully making our lunchboxes and containers from sheet steel and iron moulds.
On the second visit we also took a trip to their packing unit in central Chennai where the ladies add our logo, and check the lunchbox clips are the right tightness. There is a lot of hammering involved!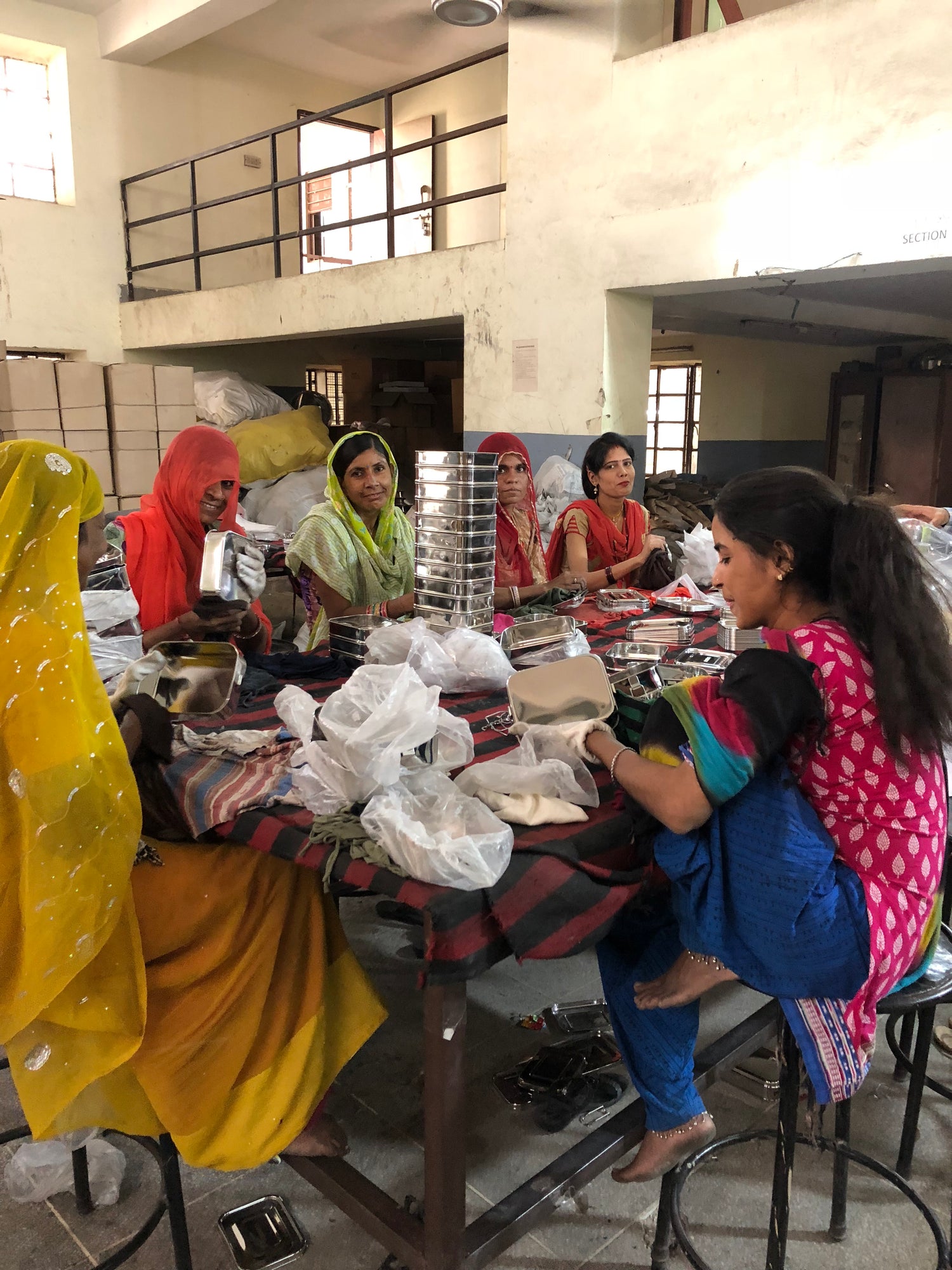 Jodphur
This is a small business set up by a forward thinking local businessman, focused on exporting around the world. They produce our popular leak resistant containers and lunch boxes.
Despite being a newer business, the way the products are made is very similar to Chennai - using traditional production methods and a highly skilled workforce.
We visited the factory in 2018, and as well as getting to know the team, spent time discussing how our products are packaged to ensure the lowest possible environmental footprint (details such as removing staples from the boxes to ensure better recycling).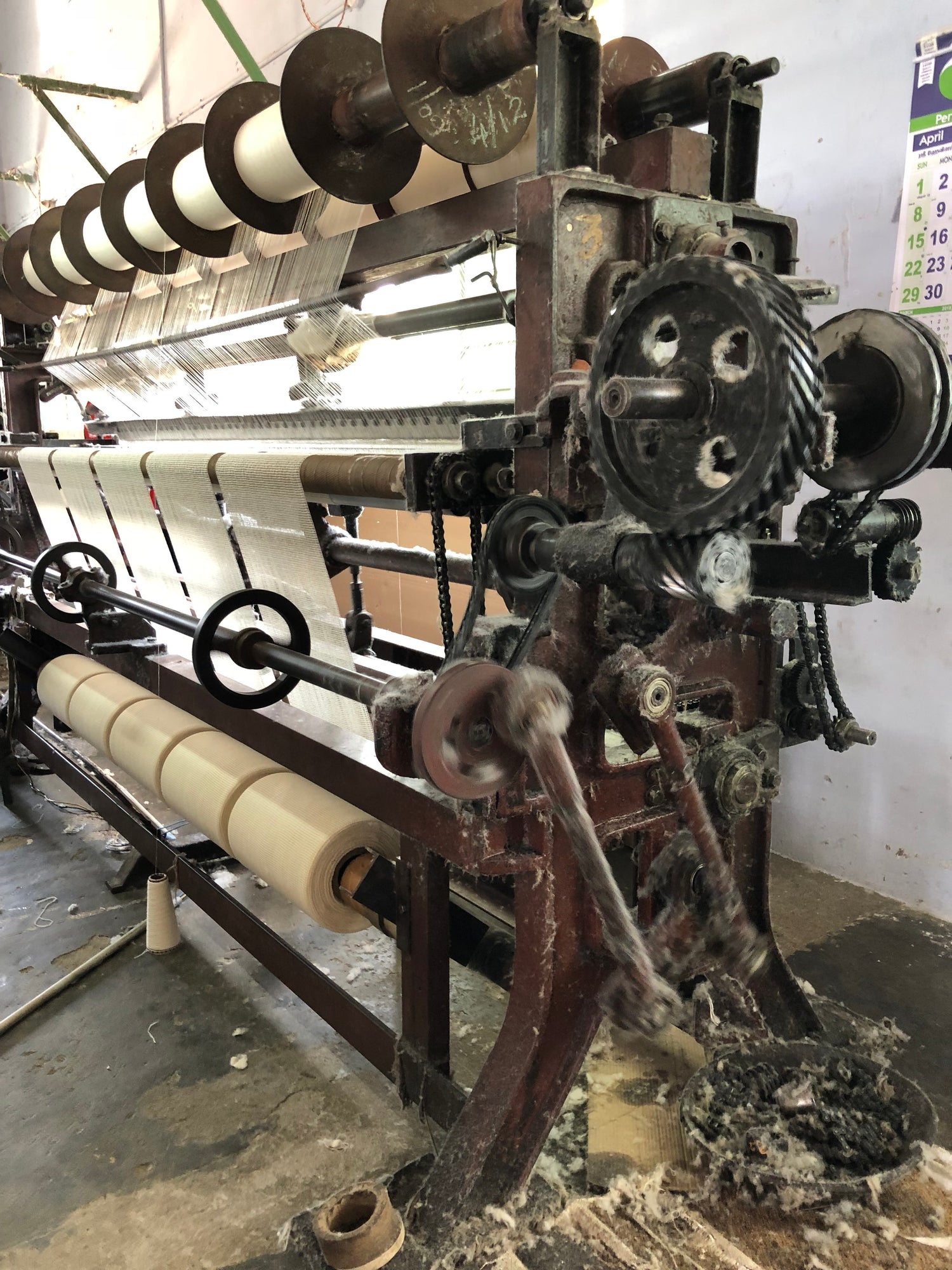 Karur
Our fabric products are produced by a small family run business with their own sewing unit in Karur – a city in Tamil Nadu well known for the manufacture of home textiles.  We were so impressed with their unit when we visited there in 2018 – and the quality of their products is second to none. Our visit also included a trip to the mesh weaving unit - a real experience!
Alongside finalising a few product details, discussing how to make sure our products would be supplied completely plastic free was a focus on the visit. So many brands want the convenience of products packaged in a clear plastic bag, it can sometimes take a while to explain why ours are fine in a simple paper one!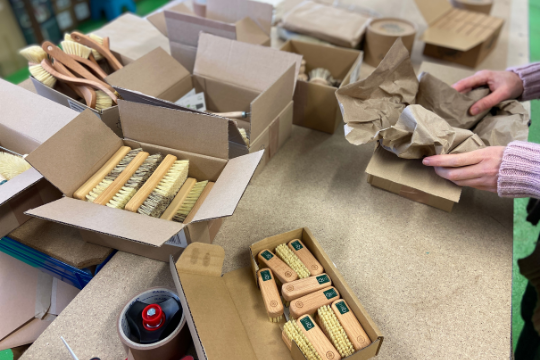 Germany
Our range of wooden brushes is made closer to home - by an owner-managed family company in Southern Germany.
The company is committed to sustainability and environmental protection as well as maintaining jobs to support the local rural community.
The wood used in brush handles is sourced from an FSC-certified supplier. The factory is heated using waste wood from the brushes they make, and they use 100% natural energy for production.